Author:

Fallon Zamora



Viewers: 521

Last month viewers: 2

Categories: PHP Tutorials, PHP Security


A VPN (Virtual Private Network) is a solution for accessing a network via a private channel that makes the access to computers in that network more secure. It can be useful for developers to access the computers that host their sites and applications in a way that is very secure.

Read this article to learn more about what are VPNs and how you can use them to do your developer work that requires to access the remote computers of your own site servers or the servers of your customers.

By Fallon Zamora

<email contact>
In this article you will learn:
What is a VPN
What are the Types of Existing VPNs
10 Best Reasons to Use VPN
How to Choose the Right VPN For Your Internet Security Needs
Conclusion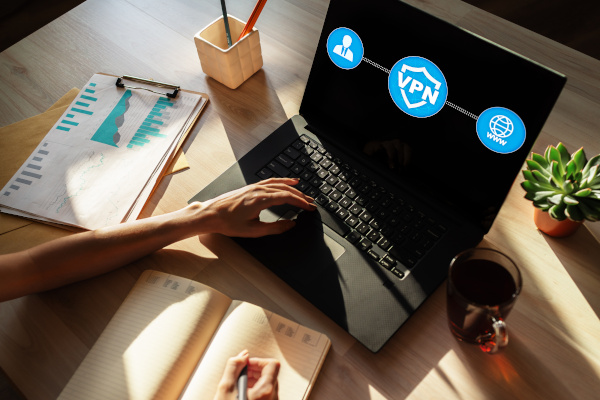 What is a VPN
As technology becomes more advanced, the number of Internet security issues also increases. Fortunately, there are many solutions available to combat such issues. One of these is the use of a virtual private network or popularly known as a VPN.
VPN can be the key to get the most out of online privacy by cutting off the eavesdroppers, such as governments, Internet service providers, and hackers. Usually, an Internet connection via VPN encrypts all your activities online and protects you when you are on public Internet networks in places like coffee shops.
What are the Types of Existing VPNs
More and more people are using VPN because they want to protect themselves, especially their personal and sensitive information. Due to this growing demand, there are many companies like invpn.com offering a variety of VPN services and other Internet security solutions designed for everyone with different needs. However, before everything else, it's important to note that there are different types of VPNs and these include the following:
Remote Access VPN

Unlike other types of VPN, remote access VPN is the most popular and connects users to remote servers located in other countries. With this VPN, you can easily browse online using your own network with complete privacy. It also gives you access to content and websites in restricted regions while safeguarding your data. If you want a VPN for personal use, remote access VPN is your best option.

Client-to-Server VPN

It connects users to a remote network through a client or an application that handles the communication and establishing the process of VPN. To get access to a safe connection, the software should be authenticated and launched with a username and password for a VPN. It's how encrypted links are built between the remote network and devices for secure data exchange.

Site-to-Site VPN

It's a private network that hides private intranets and enables users of such secure networks to access the resources of one another. This type of VPN is beneficial if you have different intranets between which you like to send confidential files without users from another intranet accessing them. Often, site-to-site VPN is used in big companies to detect malicious users and can be complex to implement.
By understanding the different types of VPN, you will be able to know which will work best for your needs.
10 Best Reasons to Use VPN
If you are new to VPN, below are some of the reasons why you should take advantage of it:
Protect Your Personal Information

It's the era of mobility and many transactions are done by those who are always on the go and use their mobile devices to exchange data using public networks. From mobile banking to online shopping or simply checking social media accounts and emails, such activities may expose your sensitive data and personal information to cybercriminals and hackers. This applies to users relying on public Internet connections.

The use of VPN helps mitigate unwanted theft or leakage by securing data in transit from and to the systems that usually try to store and collect your private data.

Safeguard Your Devices

Most VPNs offer multiple simultaneous connections. This enables you to protect all the devices you're using, whether you rely on smartphones, computers, tablets, gaming consoles, and smart TVs. The number of simultaneous connections VPNs allow may vary from one provider to another, but you may pick one that suits your needs.

If you have many devices to protect and you don't want to get in trouble downloading or signing into the app always, you might want to use a VPN router, which protects your network. It runs VPN software directly, so you don't have to sign again every time you need to use VPN.

Access Better Streaming Contents from Other Countries

One of the reasons why you should use a VPN is to get access to streaming a variety of content and countless restricted websites from the region you access online. It might be true even in your country, but when you're traveling abroad, there are also chances that you won't be able to access social media platforms or websites. To avoid this problem, using a VPN is a good solution.

VPN enables you to connect to IP addresses in your country and have access to your media content. You may even enjoy a free streaming service once you use VPN depending on the platform.

Improve Your Browsing Privacy

Some search engines, retail apps, and social media platforms analyze and collect the results of your search history. They track your browsing activities, including the things you viewed, things you clicked and tapped, and content you liked, so they can offer you better and more targeted content. They also monetize these by presenting the same information in your search results through ads.

Keep in mind that clearing your browsing history doesn't get rid of the traces of such searches and targeted ads may get annoying. It's where a VPN may help improve your browsing privacy. The reason behind it is that VPN hides the location from advertisers and cached data of your browser. It provides you fresh content all the time and not something that's based on your previous location or searches.

Let You Work Remotely

If you work in corporate offices, you probably need to connect to a local area network (LAN) for your Internet needs. If you decide to work from home, a VPN allows you to connect to your office network and enjoy the perks of working remotely. You can even access the confidential documents you need at your office online. Since the data is encrypted with a VPN, there's nothing you should worry about transferring.

Save Cost When Communicating with Your Friends and Family Abroad

Another reason why you should use VPN is to save on the overall cost of communicating with your friends and family abroad. Some countries implement restrictions on the use of particular messaging apps, which ban their services.

If you're planning to visit one of those countries, a VPN may benefit you. It can bypass this restriction, enabling you to make use of your preferred messaging app, reducing the cost of a long-distance call to your friends and family while you're abroad. In addition to that, you can be assured that your connection is secured and encrypted.

Anonymity

VPN preserves and respects your anonymity. It also allows users to explore the Internet from various location servers. With this in mind, all traffic is directed from and to the server, and your identity, as well as location, will remain anonymous even to the host website. This anonymity can also protect you from targeted online threats as nobody can trace your information using your personal information.

Regardless if you land on malicious websites while using a VPN, your identity would still be secured. Many VPN providers promise to provide full anonymity. Others offer their servicer for free while charging a nominal fee. For a safer option, it's best to invest in reliable VPN services.

Avoid Data Throttling

More often than not, data throttling happens once you've used a particular amount of your Internet data. For this reason, your Internet service provider will slow down your service.

If you're using VPN, it will never be your problem. Your data won't only be free from the attention of your Internet service provider, but you won't also experience a data cap. Depending on your chosen Internet service providers, others place caps on data to increase Internet speed for their customers. So, if you're worried about data caps or other issues with your data, VPN can offer you peace of mind while enabling you to enjoy browsing.

Prevent Bandwidth Throttling

If there are instances that you've experienced slow Internet speed on particular websites at different times, it might be due to bandwidth throttling. Internet service providers or anybody who controls your network are the ones responsible for the slowdown. Thankfully, with a VPN, you won't experience it.

VPN may resolve the issue by encrypting the Internet traffic of your device. It also prevents anybody on the same network from seeing your traffic's content and disguises its location.

Enjoy Savings on Traveling and Shopping

Did you know that you can get varying rates for booking flights from several destinations no matter what your flight's departure and arrival destination? Most online shopping websites have also different prices for customers from every country. It's the same when it comes to airfares.

To beat the location bias, you may check flight rates and shop in several online stores with the use of VPN servers from other countries. This can help you get the best possible deals at good rates. While the process can be tiring and time-consuming, you might save more money.

If you're aware of the subsidized rates for a certain state or country, you may just pick the server of that country and save your time and hard-earned money.
How to Choose the Right VPN For Your Internet Security Needs
Not all types of VPN are made for you. To get the right VPN for your Internet security needs, keep the following in mind:
Number of Devices

If you're the kind of person who uses more devices, you might want to determine the number of devices you want to be secured when browsing. This is because some VPN service providers have limitations on the devices they'll safeguard, while others can let you use multiple devices simultaneously.

Speed

VPN encrypts your traffic and this can decrease your browsing speed. However, depending on the service providers, the rate of speed reduction may vary. So, choose the best VPN that'll ensure minimal speed reduction when you're browsing and improve your download and upload speeds.

Coverage

The more servers under the VPN, the more connectivity options you can enjoy. This will prevent congestion in the servers and lessen the probability of experiencing connection drops. Moreover, it helps in boosting your connection speed, especially if you're connected to a certain server that's near your country.

Encryption and Protocols

VPN normally encrypts your online connection, but the encryption's strength is determined by whether or not the data and activities are secured. So, make sure that your VPN is both fast and secure.

Pricing

The VPN's price may vary significantly, but your budget may eliminate several options from the start. Committing to a year or 6-month term rather than monthly subscriptions can lessen the cost. If you're comfortable that particular providers are best for you or your online business, choosing a long-term plan can save you a lot.

Once you pay for a VPN, you'd like to ensure that you'll get the most out of your investment's worth. Even if free VPNs won't charge you for anything, your activities, identity, and data aren't secured with them. Besides, they come with bandwidth and server limitations. However, this doesn't mean that all premium choices are good.

When you're choosing a VPN for your needs, find the one that offers everything you need, but won't cost you more. If possible, choose a VPN that offers a money-back guarantee, so in case you find the service unsatisfactory, you can still get your money back.
Customer Support

Although it's rare, you might encounter some issues when you're setting up your VPN. This is especially true if you're new to VPN and you're not familiar with it yet. With this in mind, it's great to choose a VPN with good customer support that provides round-the-clock assistance in case you need to deal with some issues. If possible, settle with a VPN that offers email support and live chat support.

Cross-Platform Support

Back then, most Internet users browse only on their computers or laptops. However, these days, people will use smart TVs, mobile phones, tablets, and even gaming consoles to browse the Internet. If your device uses the Internet often, it requires protection. Thus, you must ensure that your VPN can work on various platforms and support different operating systems while allowing simultaneous connections.
Conclusion
Many people search for the best ways to avoid getting tracked when browsing online and VPN is no doubt a perfect solution. It helps in preventing and protecting users from tracking their activities when browsing. Although you can benefit from using free VPN services in the market, such has limitations. So, it's still best to rely on premium VPN services that ensure guaranteed data security, good connectivity, and speed.
About the author: the author is a VPN specialist with years of experience in cybersecurity. He has been helping individuals and organizations in safeguarding cyber privacy through consultancy and webinars. Andrew shares his IT experience in various online publications.
You need to be a registered user or login to post a comment
Login Immediately with your account on:
Comments:
No comments were submitted yet.